The schools of Langwarrin are committed to helping every student and the broader community to be happy, healthy and resilient. Using the science of positive psychology, the schools have created the THRIVE framework to provide students, staff and families with the skills and opportunities to develop positive mental health.
THRIVE in the classroom
Students from Foundation to Year 12 regularly participate in lessons, which provide an opportunity to discuss, explore and practice new life skills in a safe learning environment. Teachers also use brain breaks, such as: mindfulness, energisers, team building and concentrations games to help focus students for the learning.
Langwarrin Park Primary School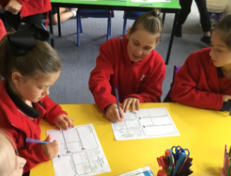 Langwarrin Primary School
Elisabeth Murdoch College
THRIVE in the yard
A range of lunch time clubs and programs operate across the schools to provide an opportunity for students to try new things, build positive relationships and get active. The Primary schools also have 'Play Leaders' to ensure the yard is a fun, safe and inclusive space. Play leaders are a team of senior students who run a range of games and activities for the younger students. To learn more about our play leaders please see this short video